Most problems can be resolved by resetting the BID Configuration (BID Menu->Reset Configuration to default values) and clearing the BID cache (BID Menu->Clear cache and temp files). Close all instances of BID after doing this, then restart BID.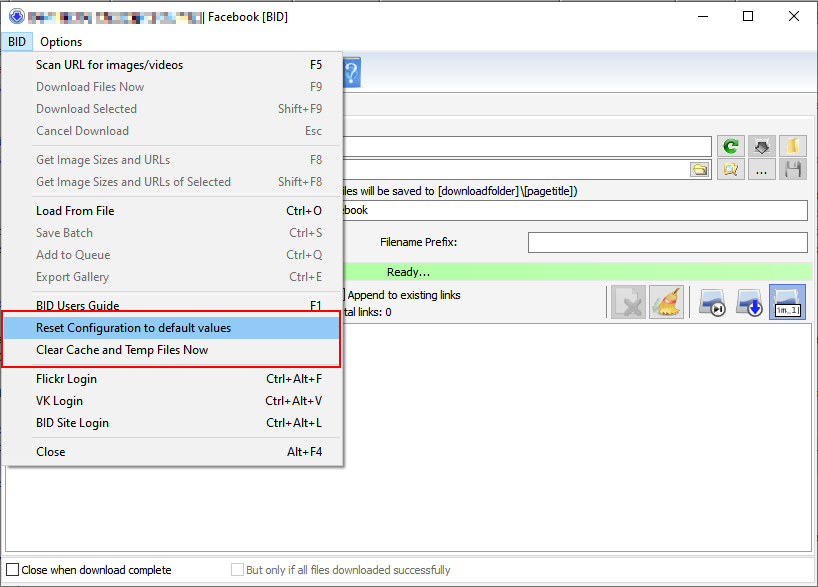 Some web sites require that the user be logged in to access content. Such sites normally use "cookie authentication" to validate that the user is logged in. If BID is unable to read the correct cookie information from your browser then it may not be able to access the site correctly. Check that BID is configured to load cookies from the same browser that you're using ("Configuration tab"->"Load cookies from").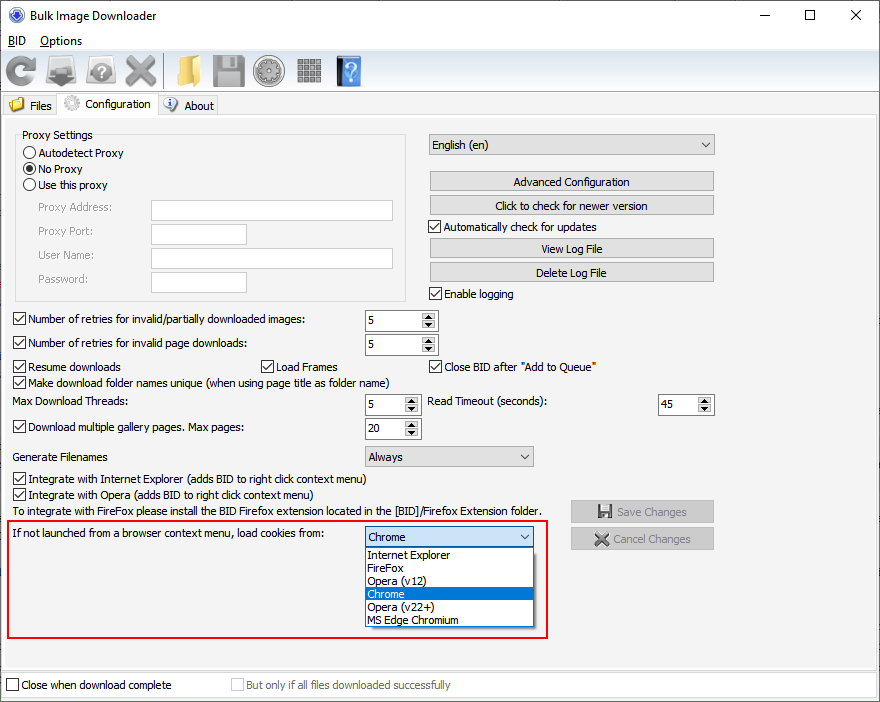 Note that BID cannot load cookies if you're using your browser in private/incognito mode. If you're using private/incognito mode please temporarily access the site in regular (non incognito) mode before launching BID. Once BID is able to load the site correctly you can erase your history for the last hour and switch back to private/incognito mode.
Use the "BID Site Login" (Ctrl+Alt+L) function to open the currently selected URL with BID's internal browser. Log in to the web site using this special browser window, then close it and try again.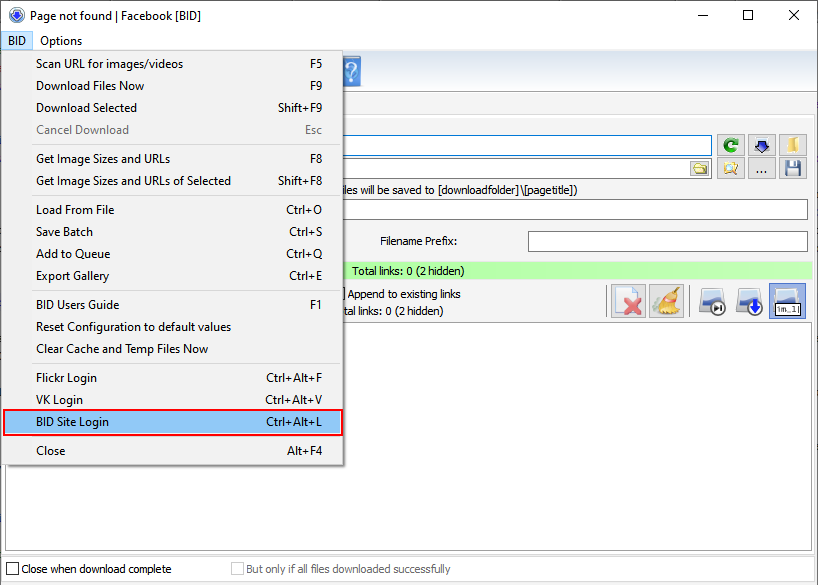 In this example, BID has failed to load a photos page from facebook. Using the "BID Site Login" function shows us that BID's internal browser is not logged in, so we now log in using BID's internal browser.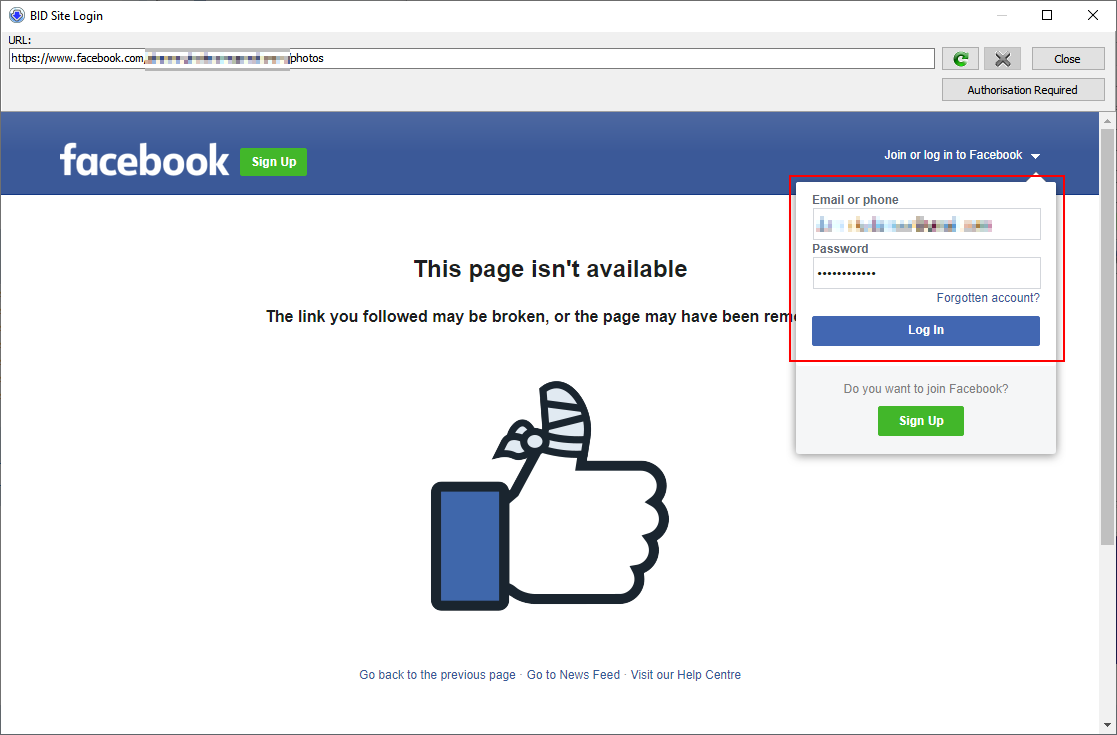 For best results with such sites we recommend that you install the appropriate BID browser extension for your browser. Once you have installed the BID browser extension, always launch BID from the right click context menu of your browser (this will ensure that BID loads cookies from the correct browser).
If none of this helps please contact us with the details of the web site you're having problems with.